Make a booking with Michelle Mayur if you are deeply committed to stepping fully into your power, releasing that which no longer serves you and becoming your best self.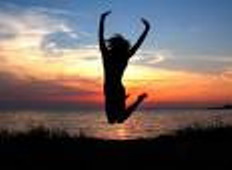 Michelle's focus is on releasing energetic blocks and limiting beliefs at the subconscious level and on giving you the tools for self-empowerment. Make a booking now!

During a healing session Michelle will tune into higher guidance to ensure each session is an expression of Divine Love and for the client's highest good. She has qualifications in many healing modalities, but now specializes in Angel-Guided Energy Healing, Clinical Hypnotherapy, Energy Scanning and her own unique Goddess Isis Healing of Love™ energy channeling system. You may also like to experience the Goddess Isis Activation of the Healing Heart.
Most clients experience rapid and profound transformational shifts to a higher vibration in just one or two sessions.
Client Feedback:
"Michelle recently helped to heal my shattered heart, and I feel such an incredible difference in my energy from having my heart become whole again.  I know there were other areas of concern, and my intention is to allow myself the opportunity to heal so that I may share loving and healing energies with others." Heather L of Ashburn, USA
"Michelle is a marvel and a true spiritual healer, in every sense of the word.  For more than a year, I have been visiting Michelle for a monthly 'tune-up'.  Having been to many practitioners in the past (traditional, esoteric and medical) I know I have truly found a gem in Michelle.  I have never felt so in tune with myself, so centred, grounded and so in love.  Thank you Michelle for helping me find my true self, for keeping me on my divine path.  I am a changed woman, thanks to you.  To all reading this, do what I did and put yourself in Michelle's safe hands – your soul will thank you for it." Meg. H., Melbourne
"It was a privilege to connect with you and the higher realms – nothing by chance… so many amazing confirmations, one after the other… spanning decades and more… what a gift you have… I look forward to witnessing it all continue to unfold… with deep joy and gratitude" Regina of Bermuda
Healing sessions can be in person, via Skype, via phone or even as an absent healing, so distance is no issue.
Once your payment has been completed you will be redirected to the
Private Client Thank You Page and after that to
Online Appointment Booking System
Contact Michelle for any further inquiries.