MICHELLE MAYUR
Master Healer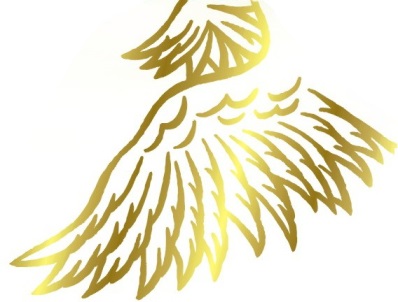 Smash Through Your Issues HERE!
Stress and Overwhelm Issues


Relationship Problems

Trauma

Grief

Your Child's Challenging Behaviour

Depression

Anxiety

Phobias

Stop Smoking

Confidence

Weight Control

Self-Sabotaging Patterns
I'm Michelle Mayur – Healer, Speaker and an Amazon #1 Bestselling Author – and I'm passionate about empowering and inspiring YOU to live your BEST life.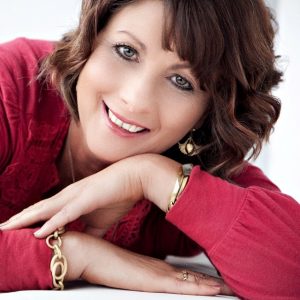 Since 1995, co-creating with the Divine, I have been co-creating powerful energetic shifts to help people – especially women – transcend issues, fears, limiting beliefs and energetic blockages, resolving the problem at its source.
I can help you smash through the fears, frustrations, blockages, self-sabotages and limiting beliefs that have held you prisoner in a life of struggle, stress, disappointment and frustration. I will lovingly support you in your journey as you let go of old, outmoded beliefs, patterns, habits, behaviours and energetic blockages from your Body, Mind and Soul.
.
.
.
Services
* Hypnotherapy, including Soul Retrieval
* Angel-Guided Energy Healing / Goddess Isis Healing of Love® / Reiki
* Energy Scanning
* SleepTalk® for Children
* Goddess Isis Activation of the Healing Heart
* My #1 International Bestselling Book Embraced by the Divine
* Accredited Goulding SleepTalk® Consultant
Don't wait a moment longer to start living the empowered, joyful life you are meant to be living! Contact me today by phone on 0421977193 or use the Contact form.
Not in Melbourne? No problem – consultations can also be via phone or Skype (michelle.mayur). Uncover how to live the life of your highest potential. Contact me now.
Note: As I have a large number of clients all over the world, I am very selective about those new clients I choose to work with. If you want a quality service, are ready to transform your life and will do whatever it takes to clear through your energetic blockages and/or limiting beliefs, then I am happy to work with you.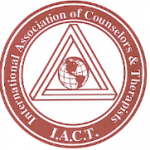 .
.
Sessions
If you are in Melbourne, Australia, you can visit me personally for a Private Consultation in Box Hill South in my peaceful, angelic space with beautiful relaxation music and exotic aromatherapy oils. Just about anywhere else in the world we can connect via Skype or phone. (Amazingly enough, the healing energies you receive via Skype or phone are just as strong, no matter how great the physical distance between us, as energetically we are all connected in one unified field of consciousness.)
Sessions generally take 1  hour and include comprehensive case history taking and a caring, empathetic approach, as well as teaching processes that encourage Self-Empowerment. Therapies are individually tailored and co-created with the Divine to meet your specific needs, beliefs and personality. A session with me may include some Energy Healing or Goddess Isis Healing of Love® energy work, to reduce stress, release trauma and to energetically re-balance you, as well as Hypnotherapy to resolve the subconscious cause of your issues.
Before booking an appointment with me, please consider the following statements:
I am meeting with Michelle because I genuinely desire it for myself.
I commit to change and will follow up on Michelle's findings and suggestions.

* Missed appointments or appointments cancelled with less than 24 hours notice
will be charged a full consultation fee.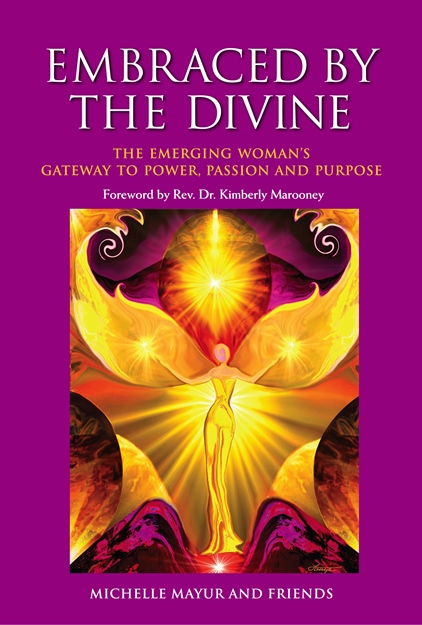 Already a #1 INTERNATIONAL BESTSELLER
My book Embraced by the Divine – The Emerging Woman's Gateway to Power, Passion and Purpose is available through  the
Embraced by the Divine website  or at Amazon in both Kindle and Softcover Formats at https://www.amazon.com/dp/B018FCGJDQ
What Clients Say:
"I have worked with many healers over the years with minimal results and sessions with Michelle Mayur have repeatedly helped me to release deep emotional blocks to raise my vibrations, open my heart, and enhance my own healing gifts. She is one of the most loving, intuitive, gifted and powerful channels for healing I have ever experienced. For anyone who is struggling with mental, emotional, health, spiritual issues or who wants to heighten their own healing abilities, Michelle is an invaluable resource to help you live your best life. She is the real deal!" ~ Rev. Lorraine Cohen, life strategist, healer and speaker, Philadelphia, USA
"I have been working with Michelle for over one year. Each session has the quality of an amazing journey. During this time I have felt my intuitive gifts expand, and blockages to my creative process disappear. I am now writing the book that I had put off for many years. Each session is unique and geared to what I seem to need at that moment. She has a way to assist me in getting out of my own way, and accessing even higher levels of my own gifts. At the end of each session I feel calm and connected, and consistently say to myself, "I want more of that." I highly recommend Michelle and can personally attest to her intuitive gifts." Gayle C., Portland, Oregon, USA

"It's really a fantastic feeling, I don't remember the last time I felt a pure joy, not driven by something or someone simply joy from my heart. That was actually what I asked the angels for, happiness/joy.  All I can really say is that you have helped me tremendously, I'm so grateful to you." Lorella A., Canada, re her Skype consultations
"… a HUGE Thank you to Michelle for these beautiful (Radiance Circle) calls that I have been privileged to be a part of. I did not realise what a huge impact they would have on my spiritual/energetic growth. I have felt much stronger, calmer and centred into my soul with the healing and work that has been done and will always feel so very grateful to you Michelle." Julia, Melbourne
"Michelle is a complete Godsend. She has an exceptionally warm and understanding heart, profound healing skills, a powerful connection with the Divine and true integrity. I have benefited greatly through her energy scan and private sessions and recommend them to anyone longing to be more in tune with themselves, have their heart healed and/or find their true path in life. Michelle can help you with that and much more and she does it in such a caring yet effective way. Her clearing of blockages is phenomenal!". Love and thanks from Susan A. in Denmark
"Wanted to say thank you for your energy and guidance and for your beautiful spirit!" Lily, Florida, USA
"Michelle recently helped to heal my shattered heart, and I feel such an incredible difference in my energy from having my heart become whole again." Heather L of Ashburn, USA
"Through Michelle's healing I was able to gain clarity and strength to overcome the blocks I had created and which had stopped me from achieving my goals. I believe that ultimately the power to change is within us, but I also believe that in time of stress, trauma or despair we need a helping hand to regain that power. For me Michelle was that helping hand. With her assistance I moved from being stuck to achieving my goals." Dr Vivienne D., Melbourne
"Michelle is a marvel and a true spiritual healer, in every sense of the word.  For more than a year, I have been visiting Michelle for a monthly 'tune-up'.  Having been to many practitioners in the past (traditional, esoteric and medical) I know I have truly found a gem in Michelle.  I have never felt so in tune with myself, so centred, grounded and so in love.  Thank you Michelle for helping me find my true self, for keeping me on my divine path.  I am a changed woman, thanks to you.  To all reading this, do what I did and put yourself in Michelle's safe hands – your soul will thank you for it." Meg H., Melbourne
"(The Goddess Isis Activation) has been awesome, a whole new wave of powerful healing heart energy just continues to flow to me and through me. I thank you so much for sharing your wonderful gift with me " Sue M., Melbourne
"I'm feeling far more accepting and at peace about things that have frustrated me for years. You have a unique and special gift. You are a gentle and generous soul. Thank you SO much – you ARE an angel!" Jay R. Northern NSW
"It was a privilege to connect with you and the higher realms – nothing by chance… so many amazing confirmations, one after the other… spanning decades and more… what a gift you have… I look forward to witnessing it all continue to unfold… with deep joy and gratitude" Regina of Bermuda
"Thank You Michelle. You are an angel on Earth." Jorg N., USA