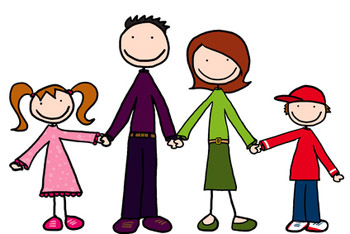 SleepTalk® is about teaching parents to work with their own child(ren) while they sleep and when they awaken they have a more positive mind set. It only takes parents about 2 minutes per evening and the changes last for life. Parents talk – children listen – waking up bright and happy. Most parents would agree that it is difficult for children to confidently deal with issues in their life if they are anxious, fearful, unhappy or even believe they are unloved or un-loveable. Children trying to cope with bed-wetting, anger or fear for example, can be anxious, sad, and lack self-confidence. Children given the label Autism, Asperger's or ADHD (Attention Deficit Hyperactivity Disorder) 'Indigo' or 'Crystal' children may in fact be trying to deal with their world and their family.
Imagine if you knew the secret to building in your child, the belief that no matter what happens in life, they are smart enough, funny enough, strong enough, good enough, everything enough, to conquer any challenge that comes their way and live in the spectacular heights of their true potential?
What would you do to know that secret?
What would it mean, to the health and wealth of your child, to give them the gifts of resilience, persistence, confidence, happiness and the belief that no matter what, they are unconditionally loved? Imagine what this would do to their actions and the results they achieve in life? Just take a moment to ponder this.
It seems miraculous doesn't it?! A tool to give a child – your child – these gifts, a tool so easy and simple to use, it seems a shame that every parent doesn't know it.
The 2 minute strategy parents use with children up to the age of around 16 is an auto-suggestion technique to speak with the subconscious mind while they sleep. All our beliefs are stored there and it's from these beliefs that children will act for the rest of their lives regardless of the truth!
Learned helplessness occurs with children in almost any family, and suggestions accepted as truth become part of the belief system of their subconscious minds. Younger children are especially vulnerable, accepting negative suggestions with the same energy as positive ones. If your child's belief structure is one based largely on fear or lack of confidence, a feeling of rejection or inadequacy, the ensuing decisions made by their conscious mind will of course reflect those beliefs.
What parents say
"My children have become calm again and the household is happier, thank you for giving me back my child."
"I have been presenting the SleepTalk® with my son who is 9 yrs of age for 6 months and I have a new boy! He's back to being my loving, caring and helpful son who has found his self-esteem and self-worth again. I am so proud of him and a huge believer in the SleepTalk® miracle. It is amazing. Thankyou, Thankyou, Thankyou!!!"

"Initially I didn't think SleepTalk® would have the potential to work on my 3 year old daughter; however after trying the technique I found my 3 year old to be calmer and more settled with her bedtime routine. The SleepTalk® process was very easy to follow and manage. It has been a worthwhile contribution to my daughter's very healthy sleeping routine."
"Since starting the SleepTalk® process, the whole family has noticed an improvement in my son's behaviour. It is hard to believe that with so little time and effort our daily lives have improved so much. My son is a much calmer boy now and has less tantrums, in fact it is now a rare occurrence that we have to send him to his room for time out (it used to be a couple of times a day at weekends). It is also a lovely time for me to go into his room at night and whisper to him which is a nice end to the day regardless of it being a good day or not. He is definitely waking up 'bright and happy' these days – we love it!"
"We have been continuing doing our SleepTalk® and have observed some pretty great developments with 'N' which are more obvious since his return to school. He seems to have acquired a whole new work ethic and is participating in school work activities and seems to be generalizing this knowledge outside of his school environment and is even doing some academic work 'just for fun'! Oh My Goodness, I am so very thrilled about this!!"
What children say
"The fairies talk to me at night and they tell me they love me. They sound just like my Mum"
"I know you love me because you tell me so at night Daddy"
"Mum will you say those nice things to me again tonight"?
.


Accredited Goulding SleepTalk® Consultant
Visit my website
www.unconditionallyloved.com.au
to learn more or
CONTACT ME
to see how SleepTalk® can benefit your child and most likely the family dynamics as well.
.
.