The Energy of the Goddess Isis is a High Vibration Expression of the Divine Feminine.
The Goddess Isis was revered by the Ancient Egyptians as the Universal Mother (one of her other incarnations being Mother Mary) and is a protector and patron of all women. Working with her Divine Feminine energy helps us to anchor in more Love and Compassion and to connect with the Divinity within us. She is also the Goddess of Divine Magic.
Join Michelle in person in Melbourne to learn her unique Goddess Isis Healing of Love™ Energy Healing System, originally received by her as a pure energetic download from the higher realms.
====>   Deeply open your heart to greater Love and to living passionately on purpose. Learn new empowering, advanced energy healing techniques for personal healing, for working on others and for planetary healing.  <====
Saturday 28 February & Sunday 1 March, 9:00am – 5:00pm 2015 More Dates TBA.
20 Grandview Rd, Box Hill South, Melbourne, Australia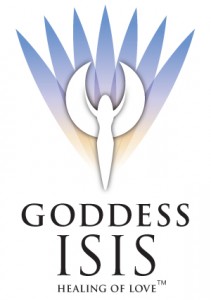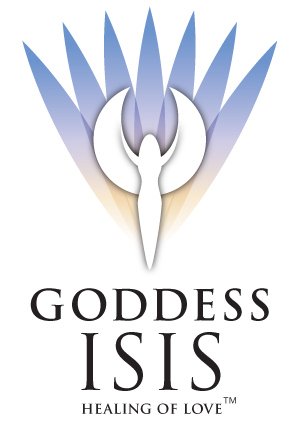 Benefits of The Goddess Isis Healing of Love Workshop:
Experience an extremely powerful Initiation/Activation to bring more Divine Light into your body and energy field

Learn a new, advanced energy healing system that clears through issues at all levels of the physical body, aura and beyond
Gently open and release even the most deep-seated energy blocks in the heart to free up your energy and experience greater love, including Divine Love
Experience more inner peace, harmony and flow in your life
Transcend  struggle, victim-mentality, limiting beliefs and outmoded behaviours
Release the resistance to letting go of toxic blocks and emotions
Increase your psychic ability
Fast-track your personal and spiritual development exponentially
Learn powerful self-healing techniques
Learn high vibration techniques for working on others
"Your workshop was so powerful and the energy was palpable. You held the energy of the group beautifully and I felt nurtured and safe as we learnt this technique and connected with the divine energy of Isis and other higher vibrational beings. I received a deep clearing myself and since then and I feel so connected now it brings tears to my eyes. Since the course there have been further introductions which lead me towards the divine and it is sweet and exciting and deeply moving to know that it is not me driving this development but rather only to be open and allow it when it comes. I feel like my heart is expanded and open in a way I have never experienced before. I'm so excited and grateful for coming into contact with you and other like minded people. Thank you, thank you, thank you." Naomi B., Braybrook
"The Isis Healing of Love workshop was very powerful; more than I had initially anticipated. As a healer, I now feel my vibration has elevated significantly to a higher vibration. I feel I can now channel an energy that is extremely pure and of unconditional love. During the workshop I was able to shift deep emotions, beliefs and thoughts that no longer served me any purpose. This left me feeling centred, more aligned with my life purpose, inner peace and authentic happiness". Rebecca J. of Hawthorn
"The two days were spent in Michelle's gentle, loving and powerful presence, being taken step by step through the process of being aligned with the Isis energy of healing. It is my understanding that currently we are being exposed, connected and shown new ways of bringing in healing energy so when I heard about the work that Michelle is doing now, I knew she was being given new healing technology that would be of help in my work too. I found this energy work to be so moving emotionally for me, especially being outside in her beautiful garden connecting to the natural energy of flowers, trees and butterflies,  and I was able to feel a shift happening immediately. I would recommend this workshop to those already opened to energy work, who may want to explore and increase their own connection to source, through this streamlined and wonderfully easy deep connection to source. Thank you Michelle, for sharing this new process you are teaching, as it is a strong new source for us all to be aligned with…" Julia D. of Mitcham
"(Michelle's) commitment to sharing this revolutionary healing technique was first class. Practical demonstrations, class notes, Isis healing practical sessions and outdoor nature awareness were all part of such a enjoyable and memorable weekend with like minded people. I have found that I can effortlessly include this knowledge and healing into my day to day life bringing about more confidence and freedom from some unhealthy beliefs I had about myself." K.T. of Tatura
.
 This Isis Healing of Love Workshop IS for you if you can honestly say "Yes!" to one or more of the following:
I feel drawn to working with the Divine Feminine Goddess energies to anchor more Love, Compassion and Co-operation into the world

My soul is calling me to take my healing and Lightwork a quantum step up

I AM ready to learn advanced energy healing techniques for profound healing of myself, others and the planet

I AM a Lightworker and/or Healer ready to fully claim my own power and step passionately into my life's highest purpose

I AM passionate and committed to my spiritual path

I AM ready to exponentially develop my intuitive abilities and psychic gifts

I have already learnt some form of energy channelling, such as Reiki, but I AM now ready for so much more…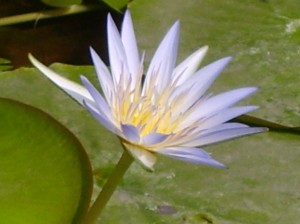 This unique system of energy healing with its roots in Ancient Egypt uses an energy of a much higher vibration than the many other forms of channelled energy work Michelle has studied or taught in the past. She firmly believes that now is the time to bring this work forward to as many people of a sufficiently-high vibration as possible, who can hold and work with this advanced energy. There has never been a time in the planet's history where more and more people are rapidly awakening as peacemakers and wayshowers and are ready to embrace the tools to help awaken the collective consciousness to a more loving, compassionate and peaceful way of being and creating in the world.

Through a powerful group activation/initiation process you will be able to receive the high vibration Goddess Isis energies and anchor much more Light within your own body. These Goddess Isis energies are the foundation for transformational self-healing, working with others or for sending more Light and Love into the Earth's energy grids for planetary healing. Unlike other systems of advanced energy healing, there are no complex series of symbols to learn.

* The Goddess Isis Healing of Love™ energy healing system is a recognized modality with IICT (International Institute of Complementary Therapists).
Isis Healing of Love Workshop Includes:
2 days of tuition and practice time in high vibration energy healing and psychic development on Saturday 28 February & Sunday 1 March 2015 from 9:00am – 5:00pm both days, facilitated by Michelle Mayur
Powerful Group Isis Activation of the Healing Heart
Full instruction Manual including diagrams
Lunch and refreshments.

(Please advise if you have any special dietary needs.)
"The Isis healing workshop was a joyful, serene time of learning a system  of effective self healing that I have been able to continue using. Meeting other like-minded people was a bonus blessing. Having realised that it would bring difficult areas of my life to the fore I have been able to use the healing to bring myself back into joyful equilibrium on a daily basis. I have also been able to join it with other healing techniques I have learnt in the past to great benefit." Vivien H. of Bayswater
"My heart has been slowly opening since Michelle's Isis Healing of Love workshop.  We all have emotional scars and pains that have been accrued throughout our lifetime.  Ever since the workshop, my heart has started to let go of the hurt from the past and learn to heal again.  I am excited about a future where my heart is carrying less hurt and fears from the past, and opening up to more love and happiness.  Thank you Michelle for facilitating this positive change in my life!" Ru Y.C. Melbourne
Not in Melbourne?
Contact Michelle
or phone her on +613 9888 0138 (international) 03 9888 0138 (local) to inquire about the
range of accommodation options available for interstate and overseas participants.
Need a Refresher Course?
If you have already done a Goddess Isis Healing of Love ™ Workshop with Michelle and would like to brush up your skills, you can attend this current workshop for only $100 for the full two days. Phone Michelle on 03 9888 0138 to arrange.
Your Facilitator:
Michelle Mayur is passionate about empowering Lightworkers and healers to excel and to fully realise their true potential, life purpose and the highest calling of their soul. She is the founder of the Heal the Healer global community of healers and Lightworkers, with members from over 100 countries. Her book Embraced by the Divine – The Emerging Woman's Gateway to Power, Passion and Purpose is due for publication in early 2015.
Her private global clientele includes a mining company CEO, university faculty dean, a resort owner, Buddhist priests and a Catholic nun, to name a few. Specializing in Spiritual Healing and Hypnotherapy, she is a channel for Divine Love and has worked in private practice as a healer since 1995 in Melbourne and abroad.

Michelle received the high vibration Isis Healing of Love energy healing system for personal and planetary healing as a powerful energetic download from the higher realms in 2012 and now teaches this system widely. With a particular affinity to Ancient Egypt and the Goddess Isis, Michelle is progressively remembering her healing skills from lifetimes as an Isis High Priestess in Purification and is now adapting these for the current healing needs of ourselves and Gaia. She has designed and facilitated several Spiritual Egypt Tours, including private time in the King's Chamber of the Great Pyramid for planetary healing work, between the paws of the Sphinx, and in Sekhmet's Chapel, as well as healing retreats to power places such as Cradle Mountain in Tasmania.

In 2010 she ran the highly successful Global Conference, 'Breakthrough to Abundance for Healers' with top international healing experts and is now a sought-after speaker. She has been interviewed internationally on both radio and television.

Although Michelle now works with channelled guidance from the higher realms, especially from the Goddess Isis and the angels, she is also a Reiki and Seichim Master and has completed advanced studies in Sekhem, an Ancient Egyptian form of energy channelling. Her other work includes Light Activations in power places around the world such as Bali, numerous workshops, clinical hypnotherapy, past life regression, soul retrieval therapy, flower essences and mentoring of healers.

In 1994, after a near-death experience in Nauru, Michelle resolved to devote her life to healing work, in whatever way she was being called to serve, and has done so passionately ever since.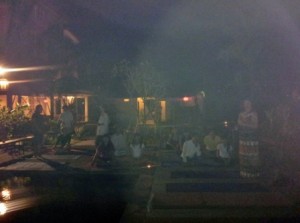 The Isis Healing of Love Workshop is NOT for you if:
You are unwilling to step outside your comfort zone

You are looking for a basic energy-channelling course, such as Reiki level I

You feel righteous holding onto your anger

You want to continue holding onto your stories of limitation, struggle and of being a victim

You are not feeling that soul-level, inner push to make rapid and lasting change in your life

You believe that operating from the guidance of the heart and intuition is only for weak-minded people

You are just starting out on your spiritual path

Please Note: If you suffer from any form of psychosis or Grand Mal epilepsy, you will first need WRITTEN clearance from your treating doctor to participate in this Workshop, as much of the work will be done in an alpha brainwave state or lower.

Convenient Payment Options:
$380 Early Bird Special
Save $40

Credit Card or Eftpos

FULL Payment prior to 5:00pm Friday 13 February 2015 by phone on 9888 0138 or

Via PayPal to michelle_mayur@yahoo.com.au
_______________________________________________
$50 Deposit Now, Balance Later
Secure your place now with a $50 Deposit payable with PayPal.

Early Bird Balance of $330

before 14 February 2013

Full Price Balance of $370

between 14 February and 27 February 2015

Balance payable by Eftpos or Credit Card by phone on 9888 0138

or

Balance payable by PayPal to michelle_mayur@yahoo.com.au
_______________________________________________.
$420 Full Price
Full price.

Payment to be completed

before 27 February 2015 with Credit Card or Eftpos by phone on 9888 0138 or

Via PayPal to michelle_mayur@yahoo.com.au
_______________________________________________
After you have completed your preferred payment type you will be redirected to the Workshop Registration Page to complete your details and then Submit the form.
Michelle will be contacting you via email in the week before the workshop commences on Saturday 28 February 2015 at 9:00am.
Please make sure to whitelist michelle@angelwings-healing.com so you never miss an important email from Michelle.
Workshop Cancellation Policy
In the event you need to cancel your Workshop booking:

Full refund up to 18 February 2015
19 – 24 February 2015, full refund less $50 administration fee
25 February onwards, no refund as places are strictly limited

Disclaimer
Although there is the potential for every Goddess Isis Healing of Love™ Workshop participant to experience profound vibrational shifts during and after the Workshop, no specific results are guaranteed. Results will be very individual according to numerous personal factors such as the level of self-discipline to practise the techniques and readiness for change. This Workshop is designed to energetically open the heart more fully and anchor more Light within through learning a high-vibrational system for personal and planetary healing using Ancient Egyptian energies. This Workshop is not to be used in place of medical advice.